Everything is Connected
(and other animal songs for kids)
by
Birdsong

and the Eco-Wonders®
Winner of a 2013 Parents' Choice Approved Award
Celebrate the exciting world of animals, plants and their habitats with 12 new rhythm-packed songs by Birdsong and the Eco-Wonders®.
Worms, wolves, gorillas, geese, butterflies and more will wiggle, howl and fly into your imaginations with these memorable and interactive tunes about nature's "great big web of life." Blending entertainment, education and downright fun, these songs leave children singing, dancing and loving the Earth–right to the last note.
Purchase
By check or money order
Everything is Connected is filled with opportunities for whole brain learning and is a must-have teaching tool for
parents, educators and environmentalists everywhere. Immerse your child in the natural world with Birdsong and the Eco-Wonders®.
"EARTH-FELT" GRATITUDE TO OUR SPONSORS AND SUPPORTERS:
Sponsors:
Center for Personal Development and Professional Excellence, Inc.
The Global Bridge
Jennifer Kelley (Honorary Producer)
Cris Beaty and Nicki Jack (Honorary Producers)
Supporters:
JOY Committee NCC of Laguna Beach; Mary Franz and Stuart Bloom; Sid and Claire Fanarof;
Robyn Souza and Susan Caloggero; Rosalyn Jenner;
Jodi Jenner; Sabrina Yeh; Marta Ross; Lisa Marks; Roni Lebauer; Mrs. Diana Baldino
Many thanks to SEEDS Arts and Education, Inc. for your endorsement of this project.
This CD is dedicated to the memory of Rosalyn Jenner, our devoted champion.
"I Almost Kissed a Butterfly" is dedicated to Christofer Krajec, with love.
"Orcas" was inspired by the orcas of J Pod and The Whale Museum that named them.
Special thanks to Laguna Canyon Foundation for inspiring "Adapt to the Habitat".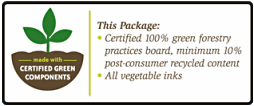 Our CD is packaged with plastic-free, eco-friendly materials!
Thank you to Cody Chancellor for creating our CD cover.
"Everything Is Connected" was produced with James Coffey, Blue Vision Music
All songs written by Cheryl Procaccini* aka Birdsong and published by Little Ones Music.
* "Honk, Honk!", "Worm Poop Song", "Little Pocket Mouse", "Leaders of the Pack" co-written
with Marcie Jenner
All Rights Reserved by Little Ones Music (ASCAP) littleonesmusic@gmail.com